THE AERATION PROCESS
The process of lawn aeration involves perforating the soil with small holes to allow air, water, and nutrients to penetrate the grass roots. This helps the roots grow deeper and produce a stronger, more vigorous lawn.
PROMOTE HEALTHY GROWTH
The main reason for aerating is to alleviate soil compaction. Compacted soils have too many solid particles in a certain volume or space, which prevents proper circulation of air, water, and nutrients within the soil. Excess lawn thatch or heavy organic debris buried under the grass surface can also starve the roots from these essential elements.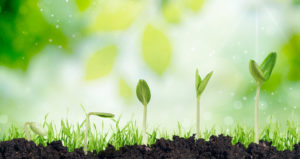 Key Benefits of the Service
Here are just some of the benefits you will take advantage of by allowing us to perform this service:
  Allows water and nutrients to get to root system
  Stronger root system
  Decrease soil compaction